Blog
March 18, 2019
Retirees Rally in Austin
The Fort Worth TARA Chapter meets this week on Wednesday and the Austin TARA Chapter meets on Thursday. If you live in these areas, you will receive a separate email about the meetings.
TARA MEMBERS JOIN RED FOR ED MARCH TO THE CAPITOL!
A special thank you goes to many TARA members from across the state who joined Texas AFT and TSTA/NEA members at the capitol taking a stand for public education and improved health care and pensions for retired public educators. National AFT President Randi Weingarten and national NEA President Lily Eskelsen Garcia, joined Texas AFT PresidentLouis Malfaro and TSTA President Noel Candelaria at the podium to speak as the crowd chanted, "Fund Our Schools" and "Fighting For Our Students!"
We had SOAR, IAM, APWU, TSEU, UAW, YALL and CAN Community members who rallied and visited legislators. We were joined as always by our Texas AFL-CIO state federation officers President Rick Levy and Secretary Treasurer Montserrat Garabay.  It is going to take all of us to make change. Together we are stronger!!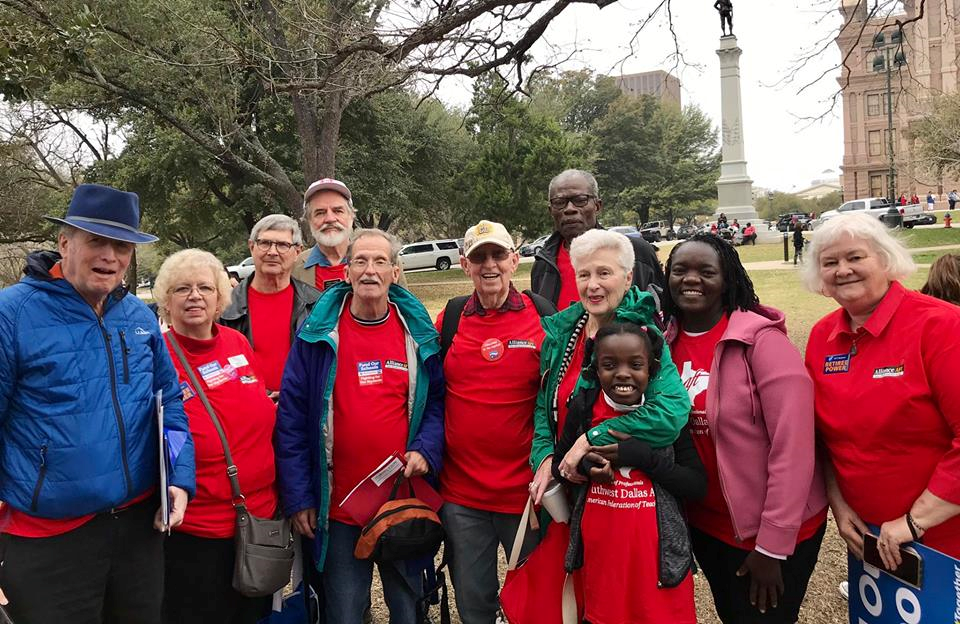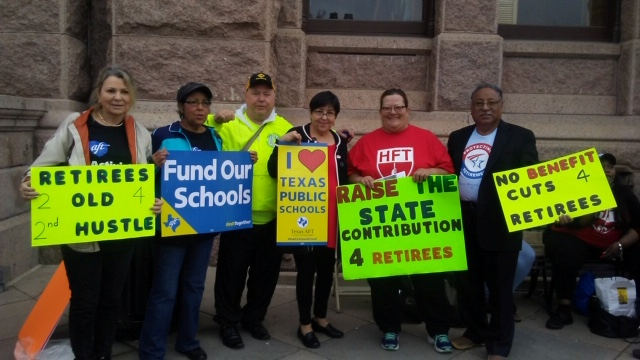 TARA SUPPORTS HEALTHY TEXAS ACT
TARA Austin Secretary Jan Lance, second from left in photo below,  participated in a news conference promoting the Healthy Texas Act, a set of expansions in health care benefits embodied in HB 4127 by Rep. Gina Hinojosa, D-Austin. A proposed board that would oversee the program would include medical and other professionals, plus labor representatives.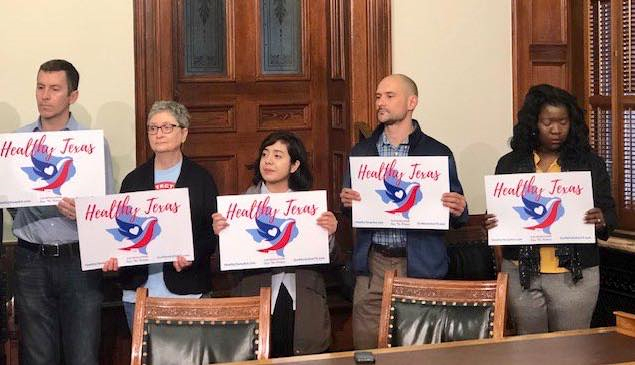 White House Budget Targets Health Care for Seniors, Proposes Nearly $2.5 Trillion in Cuts to Medicare, Medicaid, Social Security
President Trump's campaign pledge not to cut Medicare, Medicaid, and Social Security went out the window on Monday with the release of the administration's proposed 2020 federal budget. Overall, the White House budget for Fiscal Year 2020 would cut $845 billion from Medicare, $1.5 trillion from Medicaid and $26 billion from Social Security.