Blog
November 12, 2019
TARA Celebrates Veterans
The Coastal Bend TARA Chapter meets on Thursday, November 14. If you live in this area, you'll receive a separate email about the meeting.
 Alliance /TARA Celebrates the Nation's 101st Veterans Day
Today is Veterans Day, originally observed on Nov. 11, 1919, which was the first anniversary of the end of World War I. The holiday now commemorates veterans of all wars.
"Thank you to all of our Alliance members who have served our country when we needed them most," said President Roach. "We owe them a debt of gratitude regardless of where and when they served."
TARA President Tony Padilla echoed the same sentiment when he said, "We send our thanks and appreciation to the many TARA members who have served our country in various ways and places."
TARA CANDIDATE FINISHES FIRST IN FIELD OF FIVE AND HEADS TO RUNOFF
Congratulations to our TARA/Labor endorsed candidate Lorraine Birabil who finished first in the field of five for the Texas HD 100 Special Election.   Everyone will be working for her again in the runoff to send her to Austin.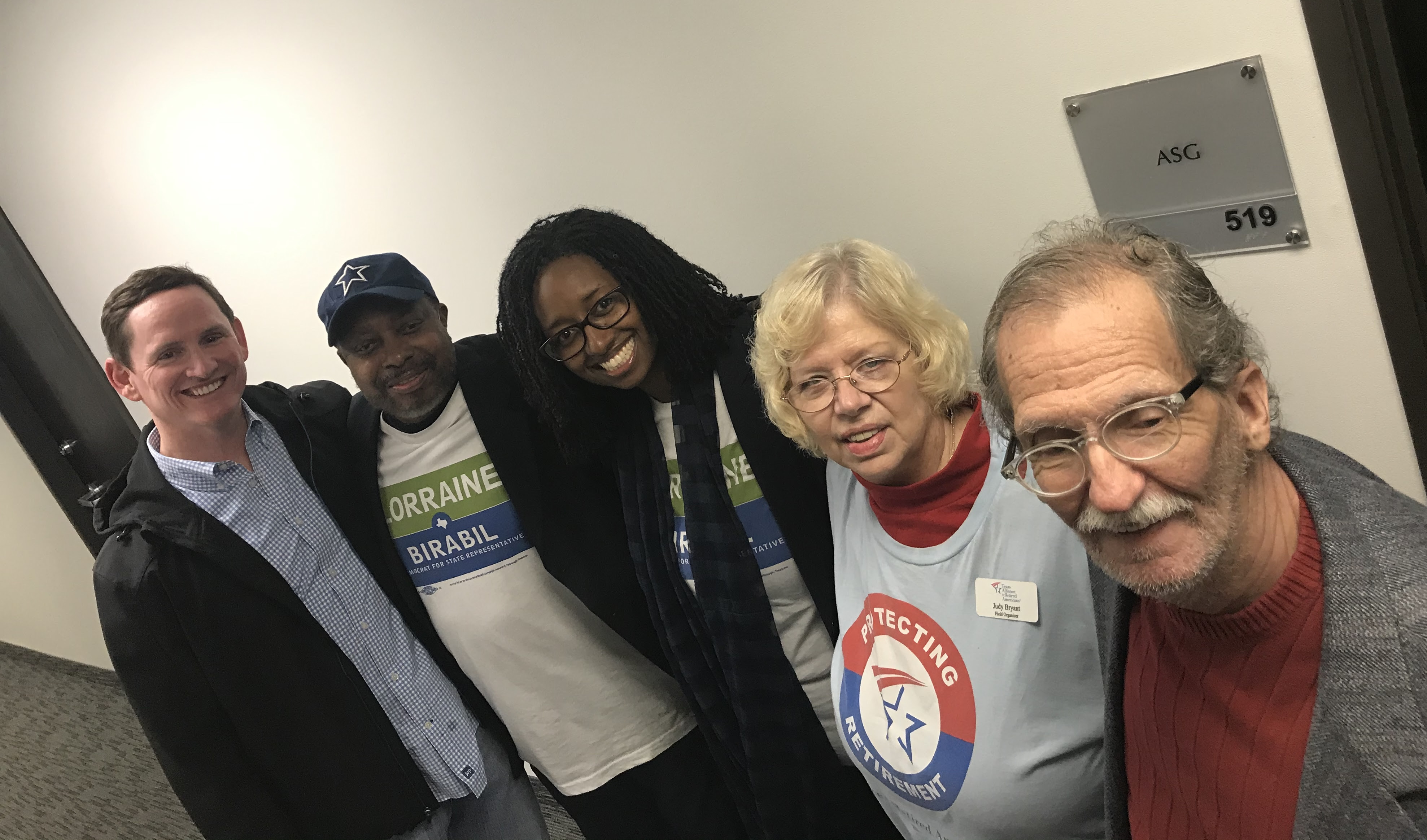 SUPPORTING A FRIEND OF RETIREES
TARA E Board member Elaine Jones joined other union members who were invited to accompany Texas HD 34 Representative Abel Herrero and his family when he filed his re-election papers in Nueces County. Herrero has served a total of 12 years in the legislature and is a strong labor and retiree supporter.