Blog
June 25, 2019
Fight Drug Prices
TARA MEMBERS SAY NO TO HIGH DRUG PRICES!
Americans pay the highest prescription prices in the world. As part of an ARA Action Day, detailed below, the TARA Austin chapter recently called their members of Congress during a meeting to demand that they stop Big Pharma greed and fight for lower drug prices. They also asked for support of our ARA Hero Cong. Lloyd Doggett's bill to allow Medicare to negotiate drug prices. TARA President Tony Padilla, TARA Austin President Jack McCabe, Vice President Ana Pomar and Secretary Jan Lance led members in making calls.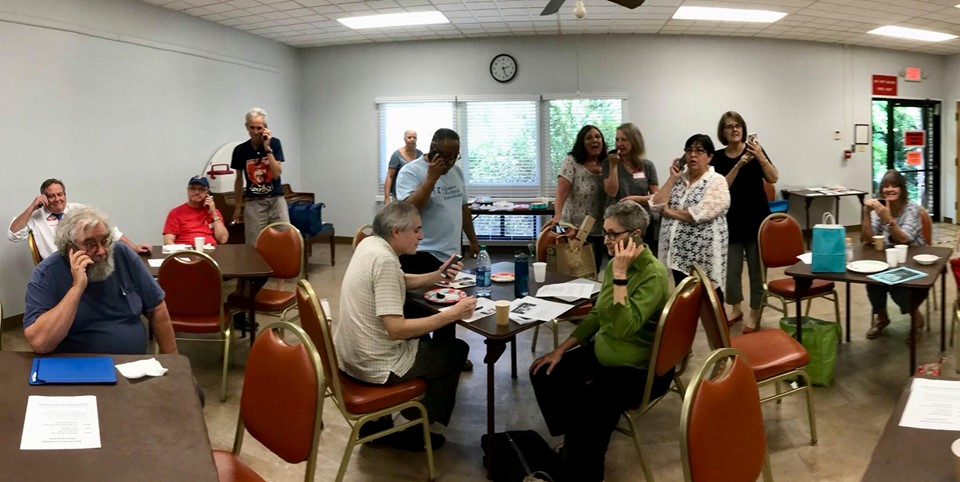 TEXAS AFT RETIREE PLUS COMMITTEE ACHIEVES VICTORIES FOR RETIRED EDUCATORS
The Texas AFT Retiree Plus Committee, chaired by TARA Houston President Cheryl Anderson, worked with TARA and others to campaign for and achieve several victories for retired educators during the 86th session of the Texas Legislature. All retirees will receive a 13th check capped at $2000 sometime in the coming months, plus the TRS was fully funded to become actuarially sound. This means there is the possibility that retired school employees could receive a regular COLA during the next legislative session. The video below tells the story of many retired educators who form Texas AFT Retiree Plus. Chair Cheryl Andersoninvites all retired educators, whether ever a member of a local union or not, to join Texas AFT Retiree Plus. Click on the link below to view the video.