Blog
June 03, 2019
Retirees Still Learning
The Houston and Dallas TARA chapters meet this Wednesday, June 5. If you live in these areas, you will receive a separate email with meeting details.
TARA MEMBERS SHARPEN DIGITAL TOOLS
TARA Secretary Gene Lantz, Field Organizer Judy Bryant and Dallas activists Ken Stretcher, Lewis Fulbright and Beverly McCray participated in a workshop on Digital Organizing presented by Emmelle Israel of the national AFL-CIO and Digital Strategist Mark Maldonado of the Texas AFL-CIO. Gene Lantz, Dallas AFL-CIO Digital Organizer, arranged for the workshop, held at APWU Local 732. He proposes to head a Dallas area Digital Organizing Committee to move our union members toward a better understanding and use of online tools such as Facebook, Twitter and others which will result in increased participation in physical actions such as rallies or protests.
Two Members of Congress Ran on Reducing Drug Prices, but Abandoned Pledge

Representatives Dan Crenshaw of Texas and Pete Stauber of Minnesota were among a 
handful of Republicans on the 2018 campaign trail who supported plans allowing Medicare to negotiate drug prices. However, they abandoned this promise only months after they were sworn into Congress.
Pollster Geoff Garin believes that this will not bode well for the two Congressmen when they seek reelection in 2020. Voters may believe that they "succumbed to the money and influence of the drug manufacturers, which creates a double-whammy — being wrong on the issue and an appearance of corruption."
Some prescription drug proposals have garnered bipartisan support, but many Republicans remain committed to halting proposals that jeopardize pharmaceutical corporations' hefty profits. Voters say that bringing down drug prices is a top priority, and they are angry it hasn't happened.
"Medicare price negotiation would be a gigantic step in the right direction," said Richard Fiesta, Executive Director of the Alliance. "It's disheartening to see any politicians who once supported it reverse course."
Earlier this month, House Democrats passed H.R. 987, the "Strengthening Health Care and Lowering Prescription Drug Costs Act," legislation that included several provisions to lower prescription drug costs and also reverse the Administration's attempts to undermine the Affordable Care Act.
TARA Note: Texas Congressman Dan Crenshaw, shown below, represents Texas 2nd Congressional District which encompasses much of northern and western Houston, plus the Kingwood and Spring areas.  He has served since January 2019. If he is your Congressman, please contact him about this important issue and promise of reducing drug prices. He may be reached by phone at his Washington. DC office at 202-225-6565, Kingwood office at  713-860-1330 or Spring office at 281-640-7720.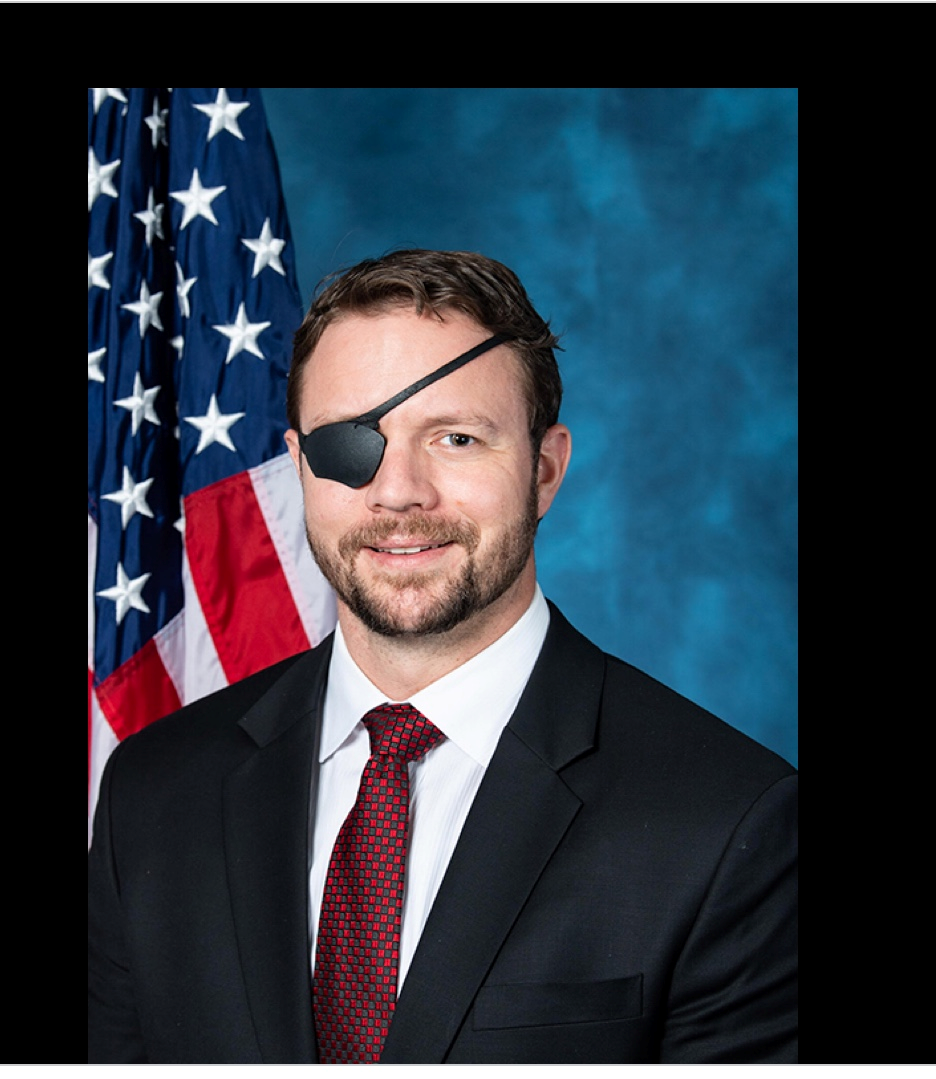 Adult Vaccines: What You Should Know
With measles outbreaks in the news, public health care advocates have renewed their focus on vaccinations for children. But staying up to date on vaccines is also an issue for all adults, including retirees.
Dr. Mara Gordon, a family physician, reminds us that adults should think about their own vaccine history. For instance, adults who received the mumps and rubella (MMR) vaccine as a child are considered immune to measles for life, and there is no need to be revaccinated to be immune to modern measles.
However, older adults and immunosuppressed people are susceptible to shingles, a painful rash that is a result of the chickenpox virus. An effective two-dose vaccine called Shingrix is recommended for patients over the age of 50, but there is a shortage of this vaccine. The vaccine's creator, GlaxoSmithKline, says that it will increase production in the future to keep up with demand.
TARA Note: Personal experience says you do not want to experience shingles! Even if you had the original vaccine, many physicians are suggesting that you get the Shingrix vaccine as it's even more effective. You may have to sign up on a waiting list at your local Doctor's office or pharmacy, but it's worth doing so.
Adults need booster tetanus shots every ten years, and people over the age of 65 should receive a Tdap booster, which includes vaccines that prevent tetanus, diphtheria, and pertussis (aka Whooping Cough). This additional pertussis vaccine is useful when visiting people with weakened immune systems, including infants and older, hospitalized adults. Doctors may also recommend vaccines for pneumonia and meningitis for adults.
Adults should get the Hepatitis A vaccine, especially if they fall into any category at risk of contracting the disease. Immunity to Hepatitis B decreases over time, even if an adult received a vaccine for it when it was first available in the 1980's. A doctor may recommend revaccination. There is no vaccine available to protect against Hepatitis C.