April 08, 2019
Retiree Champion Honored
The Coastal Bend TARA Chapter meets on Thursday, April 11, 2019.  If you live in that area, you will receive a separate email about the meeting.
HONOR FOR CONGRESSWOMAN JOHNSON
TARA Congratulates Congresswoman Eddie Bernice Johnson on having the Dallas Union Station named in her honor. She is always an ARA Hero with a 100% voting record on retiree issues and we appreciate her continued support. Congresswoman Johnson said,‪ "I'm honored that Eddie Bernice Johnson Union Station will be a place that connects people of all backgrounds and helps them along their way." ARA Hero Congressman Marc Veasey, ARA-endorsed new Congressman Colin Allred and TARA-endorsed State Representatives Rhetta Bowers and Carl Sherman were also present at the ceremony.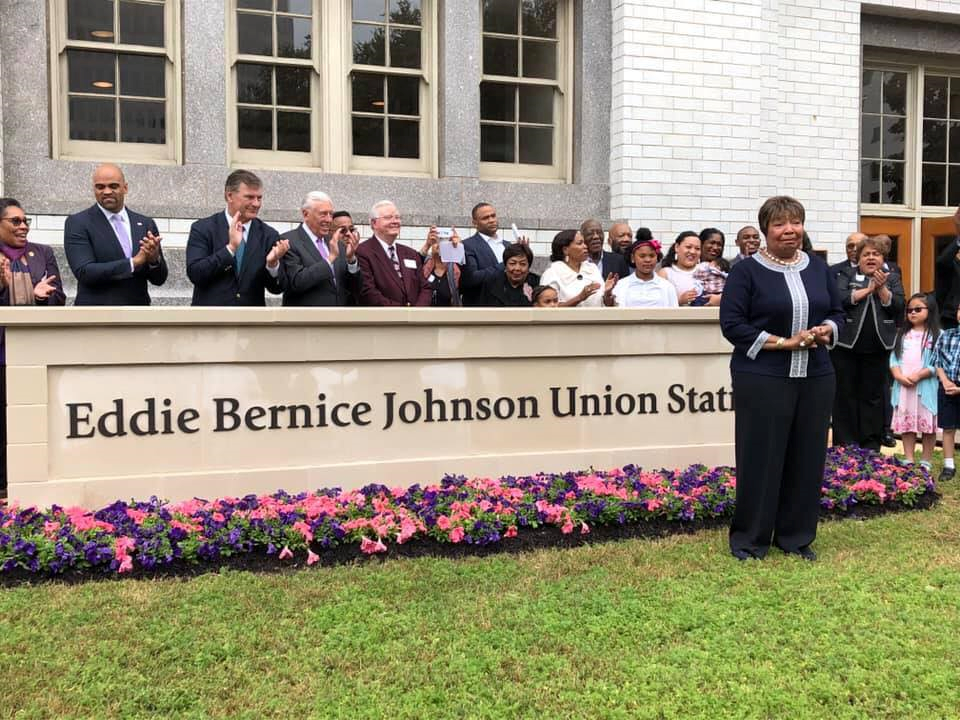 MEETING WITH CONGRESSMAN DOGGETT'S DISTRICT DIRECTOR
TARA Austin members recently met with Erin Gurak, District Director for Congressman Lloyd Doggett at the Jake Pickle building. She's shown below left with Jan Lance , Yolanda Delgado, TARA Austin President Jack McCabe, TARA President Tony Padilla and Thom Woodruff. In their discussion about retiree issues, they asked Erin to pass along TARA thanks to Congressman Doggett, an ARA Hero, for his constant support of no cuts to Social Security or Medicare and for always having seniors' backs.
MEETING WITH CONGRESSMAN TAYLOR
Dallas TARA Activists Bob Fusinato and Zen Biasco, shown on the right below, recently met with their new CD 03 Congressman Van Taylor. They joined members from the Dallas Peace and Justice Center and Vets for Peace with the goal of opening lines of communication with Congressman Taylor.